Waterboard Zuiderzeeland – Water data openly available in Lizard
Client

Waterboard Zuiderzeeland

Year

2020

Location

Netherlands
Waterboard Zuiderzeeland has taken an important step in their Digital Transformation. They made all their water quantity and water quality time series data openly available in Lizard. The data can now easily be used within the organisation or by other governments, schools & universities and companies.
Open Data
Waterboard Zuiderzeeland aims to become a more data-driven organisation. One of the key principles to become a successful data-driven organisation is that data is openly available to everyone in the organisation. In such large organisations this is a challenge. There are various departments that collect data as a part of operations. That data is collected by monitoring networks and is processed and validated by expert systems operated by experts within the various departments. Data within these expert systems are hard to access by the rest of the organisation, obstructing the data to be used to its full potential in combination with data kept in the other expert systems. These phenomenon are also known as data silos.
In a data-driven organisation relevant data is available in a data warehouse and can be used uniformly in analysis and reports.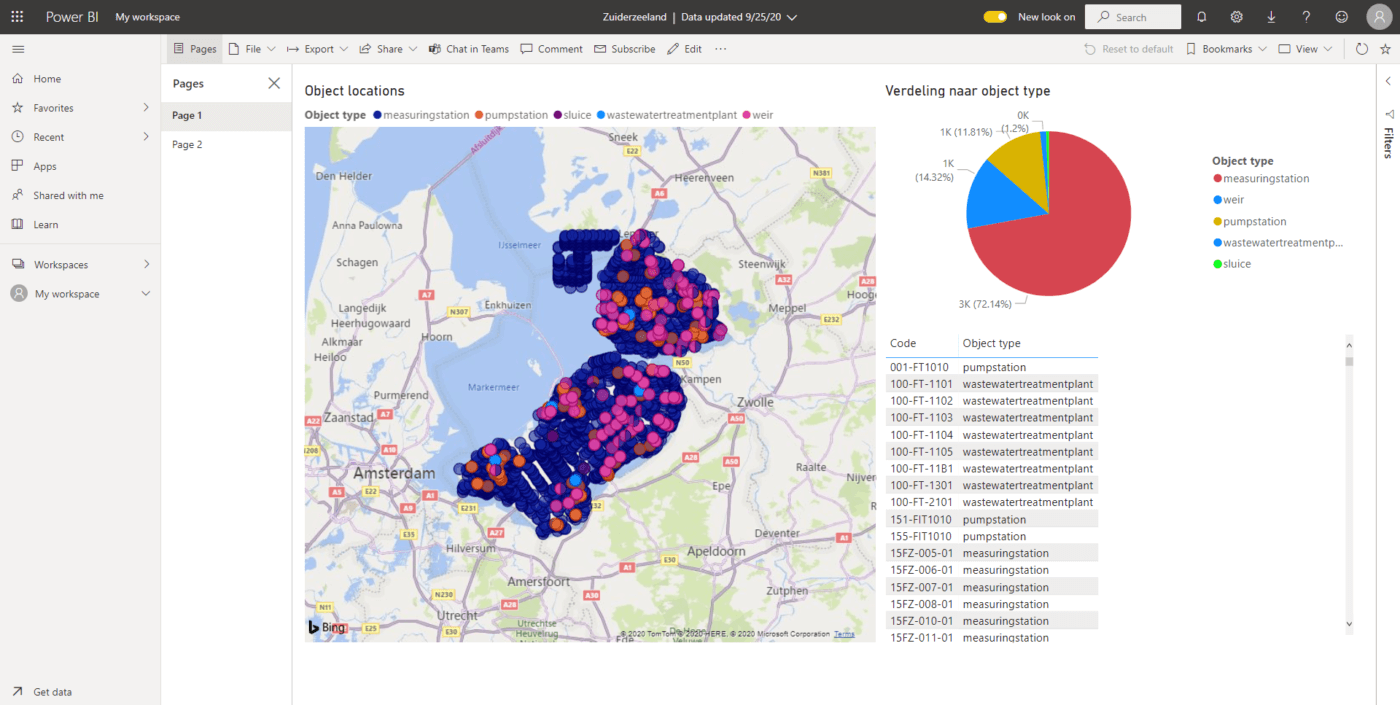 Overcoming data silos
Together with experts from Waterboard Zuiderzeeland, data engineers from Nelen & Schuurmans used Lizard to overcome two data silos. They developed a data pipeline that collects data from the expert systems that contain water quantity and water quality data. Approximately 200.000 time series are now publicly available via Lizard Portal and Lizard API and can be used in analysis, reports and dashboards to track KPI's and support policy evaluations e.g. related to water quality such as the European Water Framework Directive.
Waterboard Zuiderzeeland embraces the possibilities of Power BI and Excel. It's is now very easy to request water quantity and quality data from within PowerBI using the Lizard API and Power Query.
Contact me for a product demonstration or training