Urban Water Intelligence Platform for the municipality of Utrecht
Client

Municipality of Utrecht

Partners

Arcadis and Nelen & Schuurmans

Year

2021

Location

Utrecht
The municipality of Utrecht and engineering & consultancy companies Arcadis and Nelen & Schuurmans have taken on the challenge to create a platform that supports the municipality in managing the urban water system of Utrecht
The municipality of Utrecht has monitoring networks in place that measure various parameters in the water systems of the city. These measurements were collected by various IT systems and accessible for only a few people within the organisation. Over the years the need raised to make the measurements available to the whole number of user groups within the organisation. And just as important they wanted a future proof platform that could support them in deriving insights from these measurements that could increase the effectiveness of their management.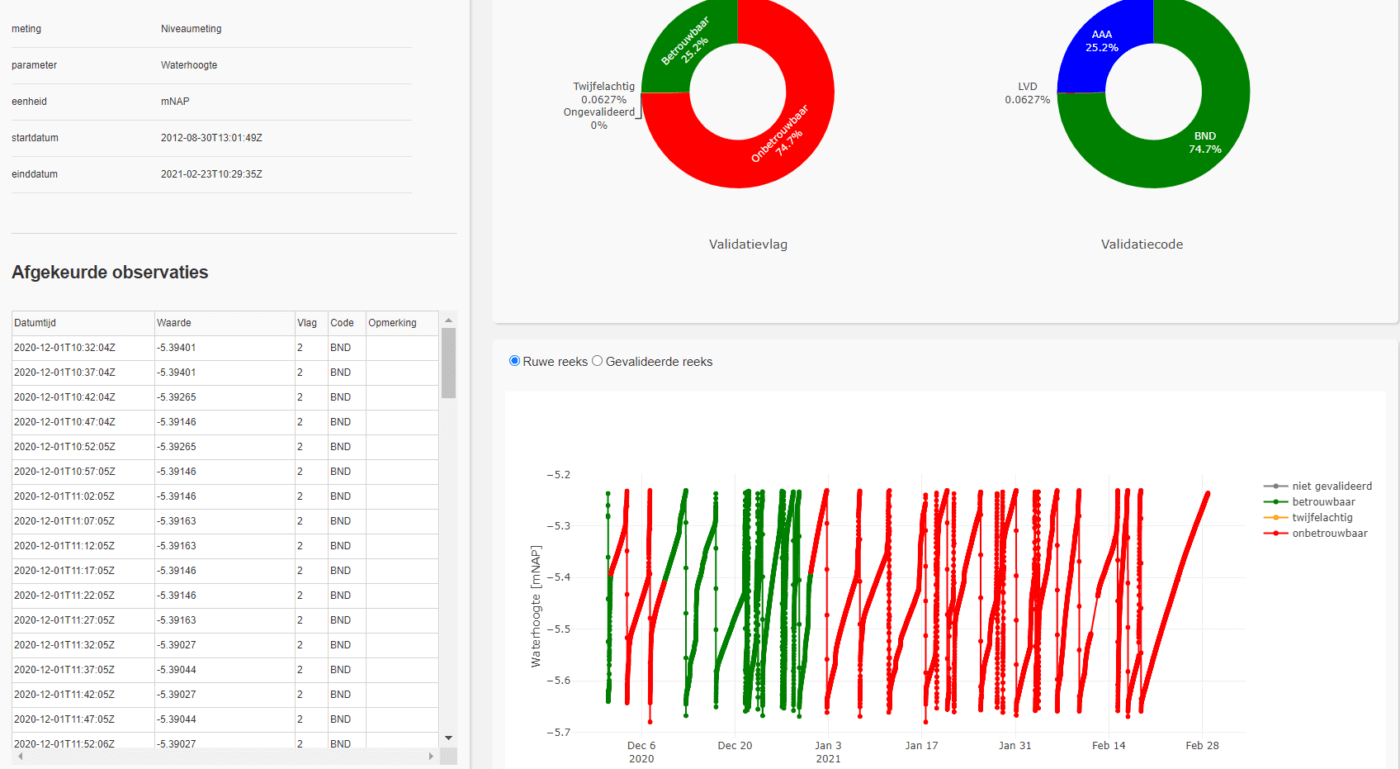 The solution
Within this ambitious project, Lizard was used to collect, store and integrate the raw data from the various monitoring networks and Object GIS database such as pumping stations and overflows. Data engineers have written custom ETL scripts that take care of the data pipelines.
Data scientists have written an open source data validation process that queries the Lizard API for raw data. That raw data is automatically processed and checked for drift and outliers. Through a simple user interface built in Dash the data managers from the municipality can also make manual adjustments to the measurements if needed.
Once validated the data can be searched for and explored using the Lizard Catalogue and Portal.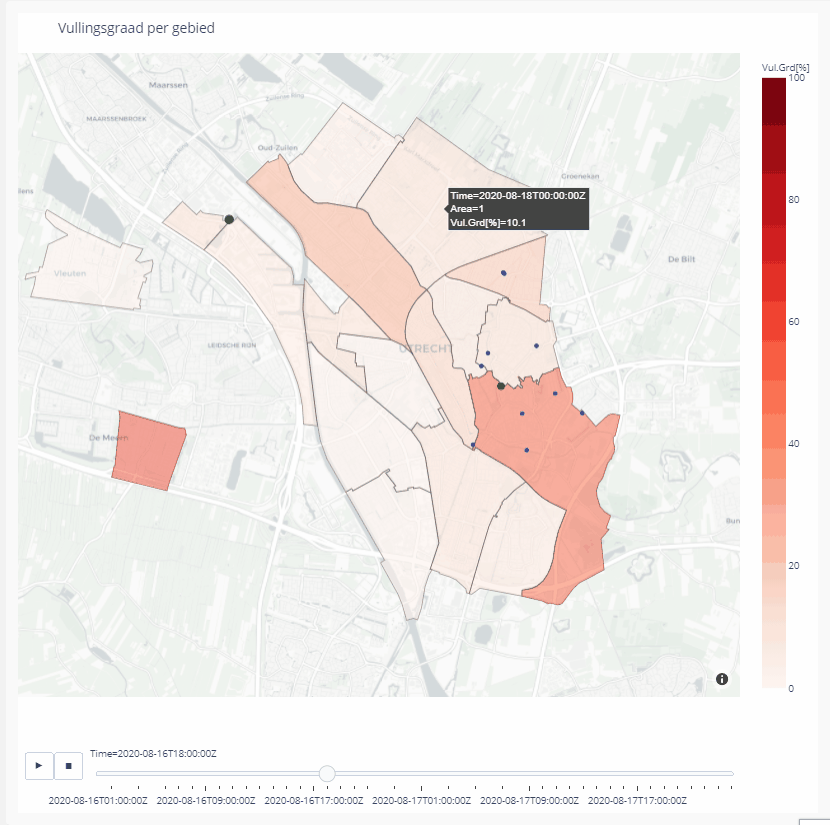 Analysis & Reporting
Urban hydrologists from Arcadis and data scientists from Nelen & Schuurmans supported the municipality in creating analysis and reports that can be used in their daily work. There are reports on data delivery and quality, failures and maintenance of objects such as pumping stations, groundwater levels in comparison with "dry" and "wet" thresholds, sewage overflows and daily reports on the filling degree of the sewer that are used to investigate the dynamics between the various sewer catchment areas in the city.
Open Data
The municipality is able to consult the Open Data from their governmental partners. They have access to the open monitoring network of drinking water company Vitens and the open monitoring networks of waterboard de Stichtse Rijnlanden for surface water.
Future developments
In 2021 the platform has been put to use by the various user groups. The municipality expects that the information need will continue to grow as the platform is being used. The platform is ready and suitable for easy expansion with more analysis and reporting for urban water management or even broader such as smart city and climate adaptation applications.
Contact me for a product demonstration or training