Waterklaar – Communicating Climate Risks to citizens
Client

Inova

Partners

Waterschap Limburg

Year

2020

Location

Meijel, Netherlands
The effects of climate change manifest itself in more extreme weather patterns, resulting in floods, droughts and heat stress. Authorities in the Netherlands are in the process of taking precautions to adapt public places and become more resilient for the effects of climate change. A key part is to inform the public about the risks of floods, droughts and heat stress as large areas are privately owned by companies and citizens. Together with INOVA, local authorities in Limburg decided to launch a communication campaign and platform to reach owners and inform them about the risks, give them perspective for action, and adapt to a changing climate together. Waterklaar is the communication platform where all relevant information is combined, including location-specific geo-data.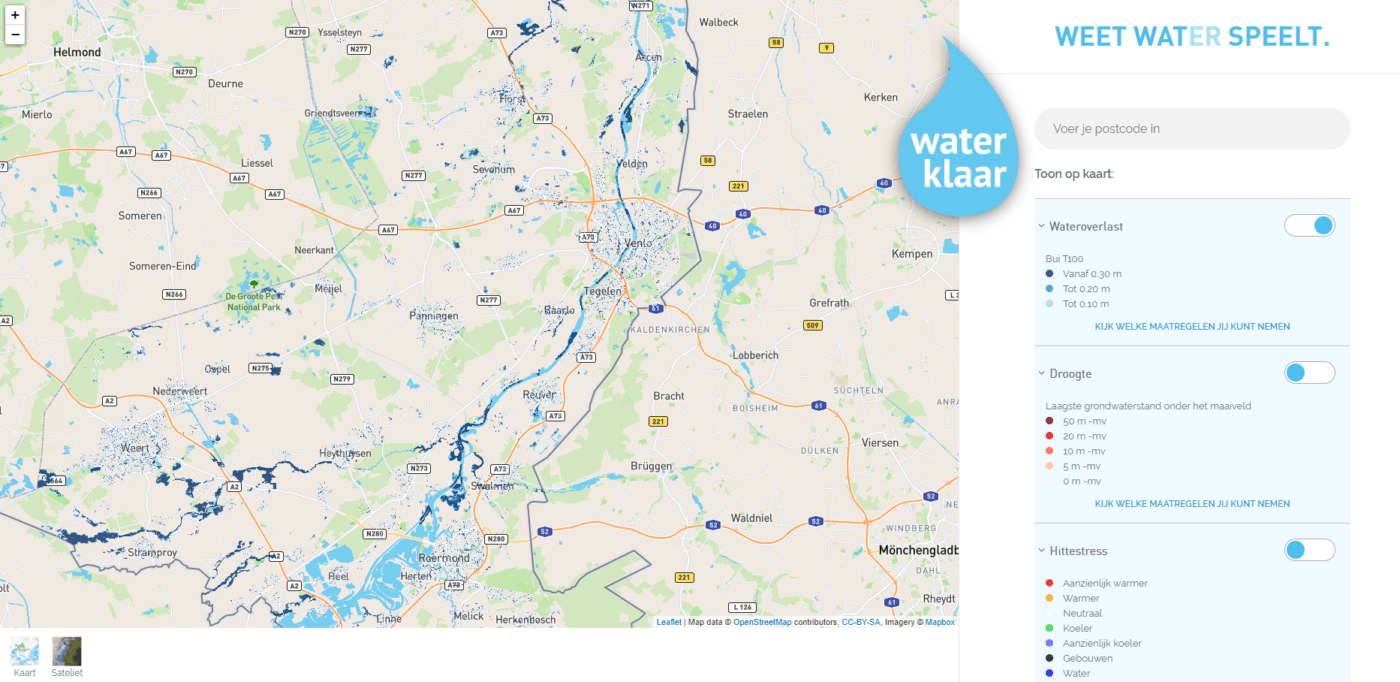 How INOVA uses Lizard
The Waterklaar platform discloses the results of a large and thorough study into effects of climate change for the province of Limburg. Part of this study are detailed maps that show the vulnerable spots in the area. In order to present and interact with these maps Lizard is used in the background of the Waterklaar platform. As citizens are interested in the risks around their home INOVA developed a website where people can fill in their postcode and immediately see the outcomes of the study around their property.
Developers of INOVA used the Lizard API and WMS service to integrate map based information in Waterklaar. In a specific communication campaign, 'Weet water speelt', attention is drawn to the risks and how to adapt to extreme weather conditions.
Contact me for a product demonstration or training